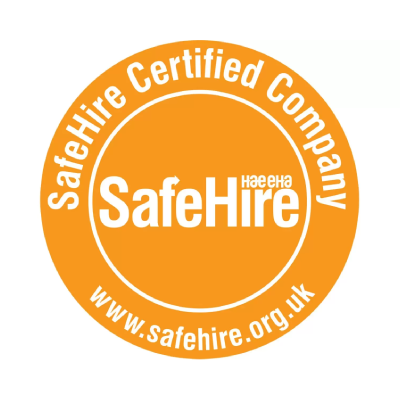 As a tradesman, having access to reliable tools is critical to your job. Whether you need them for just a day or for an extended period, hiring tools can be a cost-effective solution. However, not all tool hire companies are created equal, and not all offer the same level of service. That's where SafeHire certification comes in. In this blog post, we'll explain what SafeHire certification is and why it's essential for you.
Firstly, let's define SafeHire certification. Essentially, it's a set of standards set out by Hire Association Europe (HAE), the leading trade association for hire and rental companies in the United Kingdom. SafeHire certification is awarded to hire companies that meet these standards, which cover everything from health and safety to customer service to risk management. By choosing a SafeHire certified company, you can be sure that you're dealing with a reputable and trustworthy provider.
So, why is SafeHire certification so important for tradesmen? One of the main reasons is safety. When you hire tools, you need to be sure that they're in good condition and that they're safe to use. A SafeHire certified company will have strict processes and procedures in place to ensure that all equipment is regularly inspected and maintained to the highest standards. This gives you peace of mind that you can work safely and efficiently without worrying about the condition of your tools.
Another benefit of SafeHire certification is transparency. A certified company will be upfront about its pricing, terms and conditions, and any other important information you need to know before hiring. This means you won't be hit with any unexpected charges or surprises, and you can plan your budget accurately. You'll also have access to clear and concise rental agreements, so you'll know exactly what you're agreeing to when you hire equipment.
Furthermore, when you choose a SafeHire certified company, you're choosing a provider that values customer service. The HAE standards include requirements for communication, responsiveness, and professionalism. This means you'll have access to knowledgeable and friendly staff who can advise you on the best tools for your specific needs. You'll also benefit from efficient and reliable delivery and collection services, which can save you time and hassle.
Finally, choosing a SafeHire certified company can help you manage your risks effectively. The HAE standards include requirements for risk management, insurance, and liability, which means that a certified company is well equipped to handle any potential issues that may arise during the hire period. This gives you peace of mind that you're covered in the event of any accidents or incidents.
Our Chandlers Tool Hire branches are all SafeHire Certified, find your local branch here