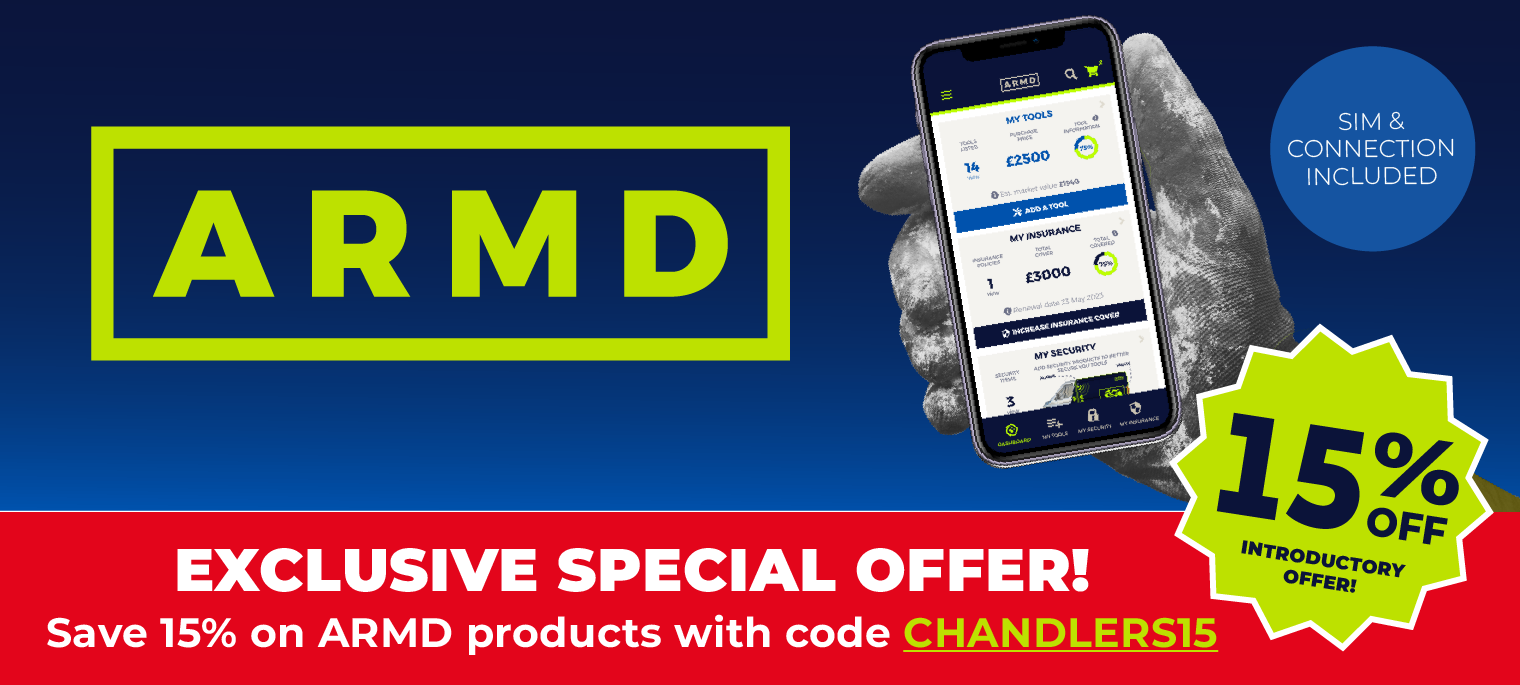 We have partnered with specialist tool protection provider ARMD, giving you an all-in-one solution to Alarm & track your van, manage and track your tools.


To find out more or to buy with 15% off using the code CHANDLERS15
The unique package includes: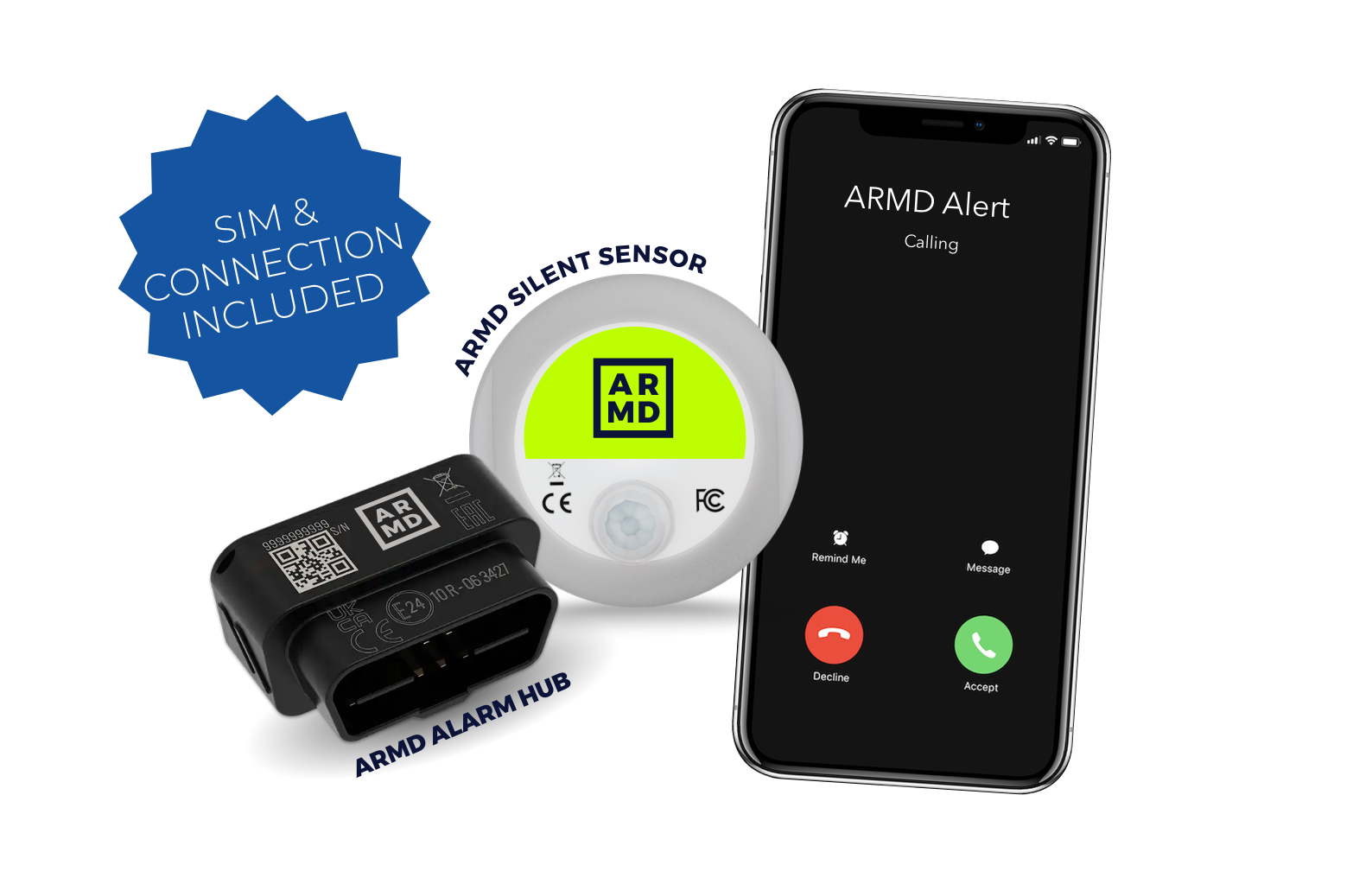 ARMD Guard Smart Van Alarm and Tracker
Quietly watching the content of your van, the ARMD Guard alarm will notify your phone when motion is detected and your tools are at risk, meaning you know straight away that something is happening. The tracker also ensures that you can locate your vehicle.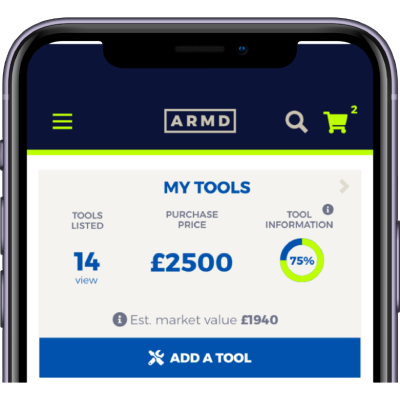 ARMD Tool Inventory
Store photos and proof of receipts for all of your tools, keeping a record of your inventory at all times, helping to make any insurance claims more efficient.
Enter the code CHANDLERS15 at checkout for your 15% off.
Terms & Conditions apply. Minimum 12 month contract. ARMD Limited (ARMD), registered in the UK Company Number 12391104, registered office address: 110 Newbury Gardens, Epsom, Surrey, England, KT19 0PD.
ARMD is an appointed representative of Advent Solutions Management Limited (ASM) which is authorised and regulated by the Financial Conduct Authority with Financial Reference Number 308751.